Download for free User manual for Xiaomi Mi Airdots in Spanish and as a file [PDF], which includes maximum details about these bluetooth wireless headphones Xiaomi Mi Airdots and its characteristics in general.
The following user manual contains all the information needed to pair and set up headphones Xiaomi Mi Airdots TWSEJ02LM.
It is user manual for Xiaomi Mi Airdots is fully available in the language Spanish and includes endless content as well as illustrations.
Conventional user manuals tend to deteriorate over time and be easily misplaced, despite PDF user manual for Xiaomi Mi Airdots mobile devicesOnce downloaded, it can be permanently stored in the memory of our terminal, which is a great advantage in the beginning.
Features of Xiaomi Mi Airdots wireless headphones
Xiaomi Mi AirDots parameters:
| | | | |
| --- | --- | --- | --- |
| Model: | TWSEJ02LM | Wireless connection: | Bluetooth 5.0 |
| Net weight: | 4.2g | Total weight: | 39g |
| Size: | 23 x 14.5 x 13 mm | Communication distance: | 10 meters |
| Charger box size: | 62 x 42 x 26 mm | Charging time: | 1.5 hours |
| Battery type: | Lithium ion polymer | Box upload time: | 2.5 hours |
| Box storage capacity: | 300mAh | Operating time: | 4 hours |
| Duration at rest: | 150 hours | Airdots load capacity: | 40 mAh |
| Duration of the Box charger at rest: | 6 months | Bluetooth protocol: | A2DP / AVRCP / HFP / HSP |
Download user guide, user manual, owner manual and instructions guide User manual Xiaomi Mi Airdots TWSEJ02LM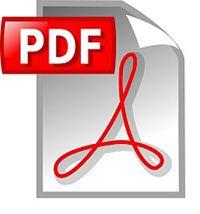 Language: SpanishDate: 24.01.2019Format: PdfFile version: v1.0Source: XiaomeiIncludes safety guide:
Download the PDF user guide for Xiaomi Mi Airdots TWSEJ02LM here
Problems associating with Xiaomi Redmi AirDots ?, here is the solution
Xiaomi Redmi AirDots wireless headphones can sometimes have connection problems, which are usually due to poor pairing of both headphones, preventing them from communicating with each other.
How do I fix stereo pairing issues with Xiaomi MI Airdots headphones?
First remove a single headset from the charging box.
When you do, Airdots will start automatically and you will have to turn it off by holding down the key.
After turning it off, press the touchpad again for at least 30 seconds until the red light comes on.
Then remove the second headset from the charger and repeat the same process from the previous step.
When both headphones have turned on the red light, continue to put them back in the charging box and wait 5 seconds. After this time, your Xiaomi Redmi AirDots headphones will be synchronized.
Other user manuals Download user guide for Samsung Galaxy S10 Spanish User manual for Oppo RX17 Pro Spanish User guide for Realme X2 Pro User manual Samsung Galaxy Note 10+ [Español PDF]Samsung Galaxy A30 user manual in Spanish Download Samsung Galaxy A10 user manual Spanish Download all Samsung Galaxy user manual Samsung Galaxy A20 User Manual / 40/50/70/90 Spanish LG Flash Tool User Manual