The fact that different paint brands choose a «color of the year» is a marketing strategy to attract customers and remain dynamic in the sector. In this regard, many specialized companies have chosen fashionable colors for 2019. But without a doubt, these trends are a source of inspiration to choose the color of our walls and decorate the house. Let's look at seven shades to paint interior walls this year:
Terracotta (cave clay)
This is the 2019 color selected by the company Sherwin Williams and you may find it in your color chart with code SW 7701. We are talking about a warm shade of terracotta inspired by the colors of the Grand Canyon.
In general, terracotta colors create a very pleasant climate, giving a rustic but very comfortable note. It is suitable for any home environment, but it is especially perfect for the living room, kitchen and living room. Its best combination is almost white, creating an amazing contrast. But it can also be accompanied by shades of gray, brown, blue and light green. See more about the color of Cavern Clay paint.
Soft sand (Savasana)
In turn, the people of CIN Valentine it brings us a much more relaxed and bright proposal. The color of Savasana paint is one of the six colors chosen by the company for this year, which you can identify in its palettes with cod # E727.
Neutral and pale colors, like this one, have the peculiarity of combining with any other shade without major inconveniences. But Savasana has been carefully selected to go with the other shades in the palette: a bronze, a lavender, a light blue, a soft yellow and a dry green. See more about the color Savasana.
Steak (spiced honey)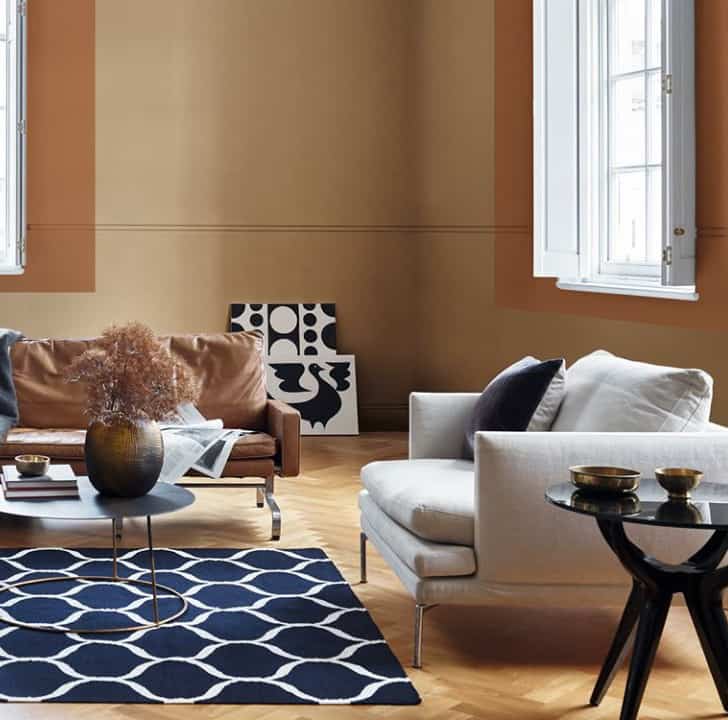 The color Spiced Honey, Crème Brûlée and also known as Spiced Honey is a somewhat dark earth toast, called 00AA 26/220. This is the star color of 2019 chosen by the multinational AkzoNobel, which has among its most popular brands: Alba, Bruguer, Procolor, Dulux, Inca and Coral, among others.
Being a warm neutral, it is a very versatile color and easy to combine, which is worn with pastel tones, other neutral tones, but also with intense options. All this creates decorations for all tastes. Here is more information about the color of Spicy Honey paint.
Coral (Live Coral)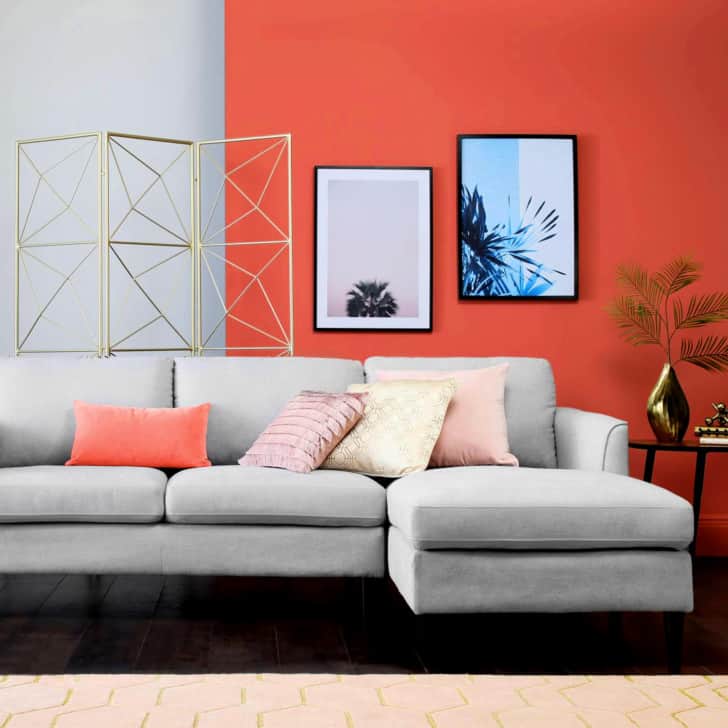 In this case, the color was not chosen by a paint company, but by experts from Pantone. It is a shade that combines the energy of orange with the delicacy of pink. A perfect color to create accents in all home environments, creating a cheerful and fresh note.
Living Coral is perfect for spaces with neutral tones such as white and gray. It can be accompanied by navy blue, pale pink, mustard, orange and turquoise.
Steel Blue (BluePrint)
In turn, the famous paint company in North America Behr, choose a slightly grayish blue shade, very serene and elegant. The shadow known as BluePrint has code S470-5 in the brand's color chart.
In addition to the color of the year, Behr specialists separated four color families: Blues, Pastels, Earth Pones and Jewelery Tones, whose shades combine perfectly with blue BluePrint. More information on the official Behr website.
Light gray (Metropolitan)
If you are looking for a light color that offers beauty and brightens your rooms, the proposal Benjamin Moore is the most suitable. Metropolitan AF-690 it is a calm tone, but at the same time sophisticated, neutral and discreet.
Every year, the American company selects a set of shades from its menu, highlighting one as the color of the year. Metropolitan is perfectly compatible with the other 14 shades that accompany it in the collection Color Trends 2019.
Teal (Night Watch)
International company PPG paints, proposed for 2019 an intense green and blue tone, a classic that identifies with code PPG1145-7 in your letter your colors. It can be used as a neutral tone or otherwise to create a color accent, both in residential settings and in commercial design.
Night Watch conveys a feeling of calm and well-being in the painted space, allowing other elements to occupy the central place. Outdoors is an alternative to black and blue and looks perfect on details, doors and windows.
You may also want to: