A recent survey report shows that only 1% of electric vehicle (EV) owners want to return to petrol. The survey was conducted by a UK Zap-Map company on 2,000 electric vehicle users.
Zap-Map is one of the leading search engines for charging points for electric cars in the UK and has over 100,000 registered users. Last November 2020, the company decided to conduct a survey which was quite interesting.
Undoubtedly, the popularity of electric vehicles is expanding, but we did not expect it to be so much. Of the 2,000 owners, 91% said they would never use a petrol or diesel car again, 8% said they were unsure, while only 1% said they wanted to return to petrol.
In addition, the satisfaction rate for electric cars proved to be the highest at 92%, followed by plug-in hybrid vehicles (84%) and ICE (internal combustion engine) vehicles (72%).
2020 has acted as a catalyst in electric vehicle sales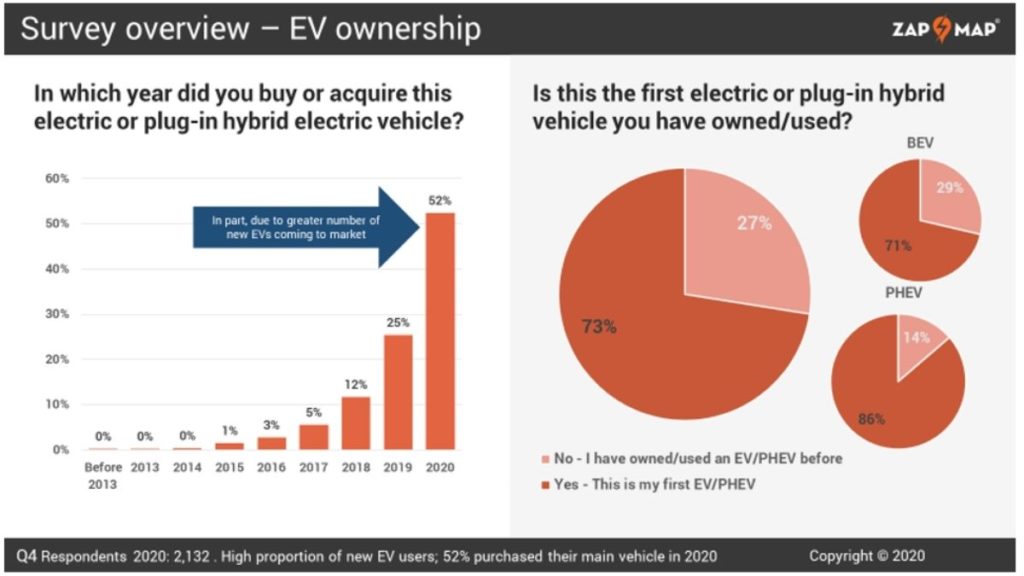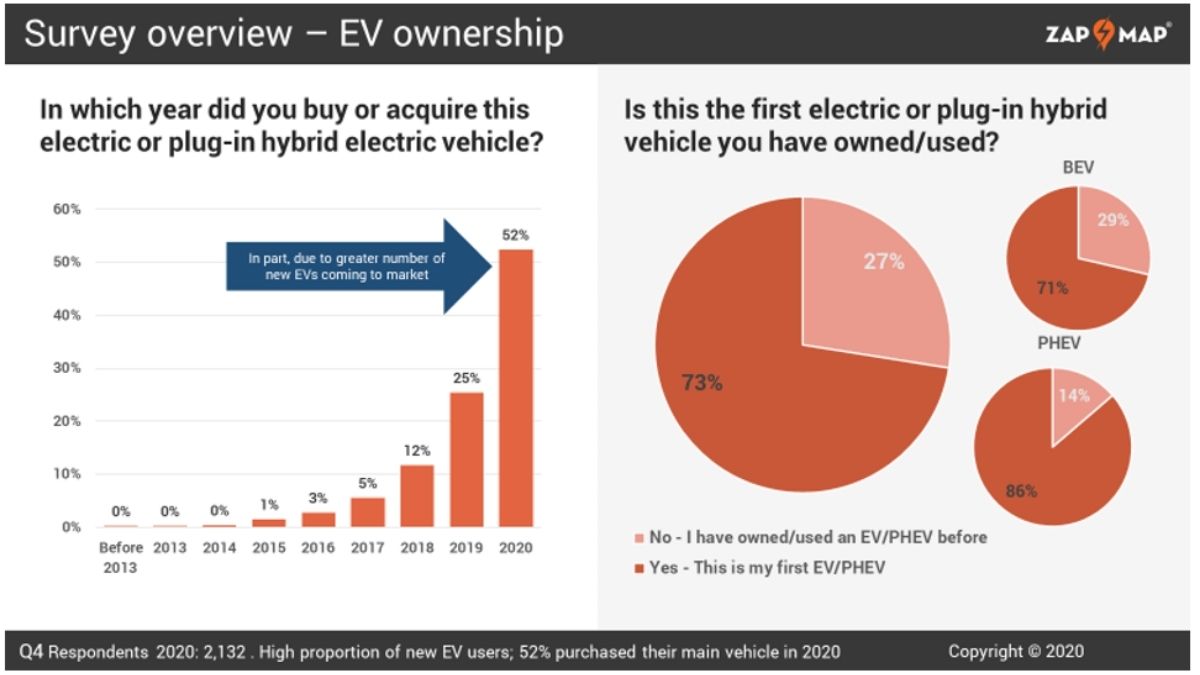 2020 may be remembered as a dark year, but it has changed people and their thinking in many ways. One area that has had a major impact is the automotive industry. As soon as people witnessed the impact of restricting ICE machines and factories on the environment during the shutdown, it acted as a trigger.
The extent to which electric cars can benefit the environment is overwhelming. In addition, today's electric vehicles are also quite impressive in terms of performance.
According to the survey, of all electric vehicle owners, 52% bought their vehicle in 2020 alone. This is in contrast to the 25% who switched to electric vehicles in 2019 and only 1% in 2015.
In addition, 73% bought an EV or PHEV for the first time in 2020.
Of all the electric cars, the Volkswagen ID.3 was the one that got a satisfactory rate of 100%. Maybe that's why you book the next SUV VW ID.4 First edition are already complete in the US.
Followed by VW ID.3 was Tesla Model 3 and Kia e Niro, each with a satisfactory rate of 96%.
Read also : The best 7 electric SUVs to come in America
We know the future is electric. As a result, carmakers and the government are spending billions on building and upgrading electric vehicle infrastructure.
So, if you plan to buy an EV in the future, we recommend that you go through our list the best cars
.