Although Microsoft plans to start offering Windows 11 to users early next month, it could be mid-2022 before everyone gets the new operating system.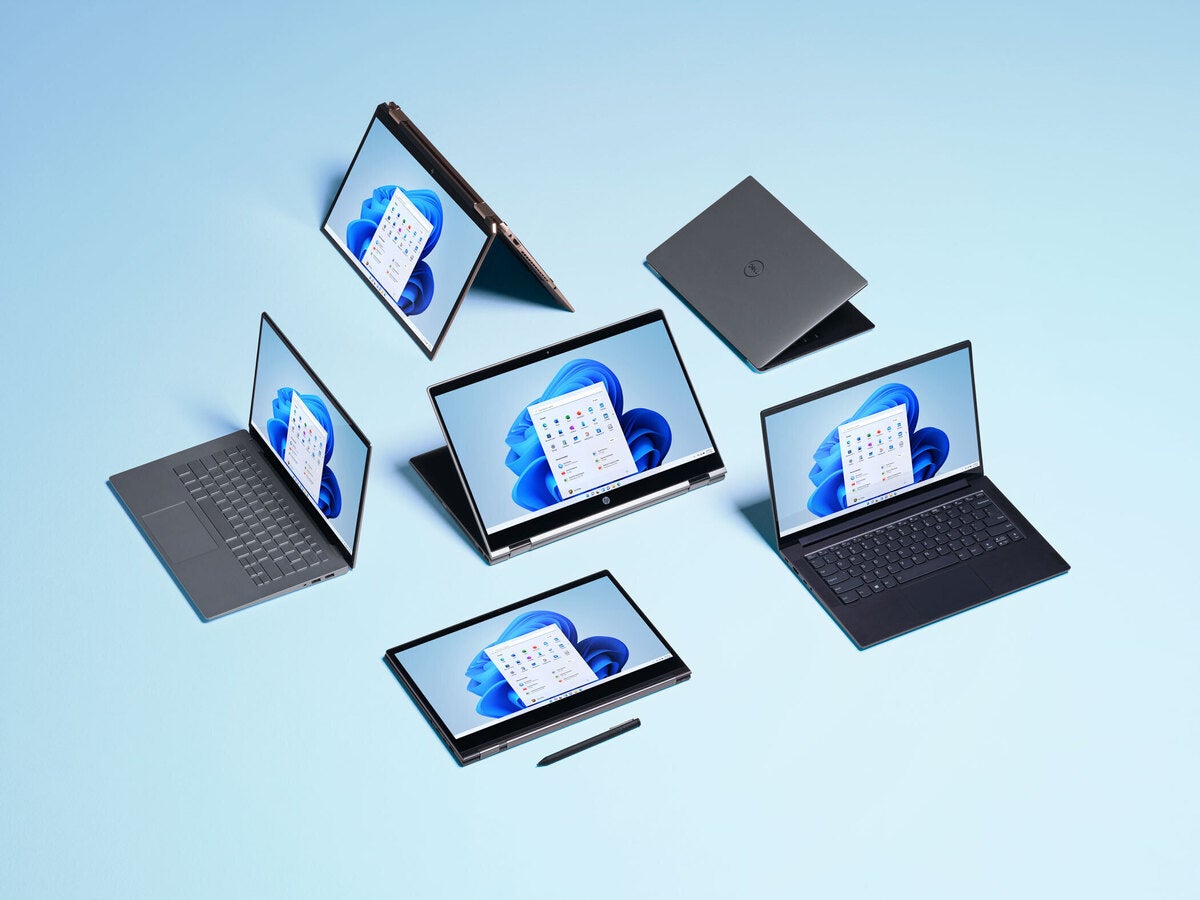 This week, Microsoft made it official: it will start launching Windows 11 on October 5, just five weeks away, on eligible computers.
«On this day, the free upgrade to Windows 11 will begin launching on eligible Windows 10 computers and PCs preloaded with Windows 11 will become available for purchase,» wrote Aaron Woodman, general manager of Windows marketing. on August 31st. posts on a company blog.
Although the launch of Windows 11 will begin on October 5, the process will have an extraordinarily long queue. «We expect all eligible devices to be offered a free upgrade to Windows 11 by mid-2022,» Woodman said.
At the launch of the 11th installment, the operating system will be offered to «new eligible devices», although Microsoft has not specified how new a PC must be to get first place online. The new machines available starting October 5 will come with Windows 11 pre-installed, although once again Microsoft was not ready to do everything and said: «PCs pre-loaded with Windows 11 will start to be available for purchase».
Implication: Some PCs will be equipped with 11, but probably not all.
The accuracy here was unusual for Microsoft at the start of a new operating system, but then the succession of 10 out of 11 will be different from previous updates: Windows 11, even considering a UI (user interface) and UX (user experience) renewal .user), I could have done it easily. It was called Windows 10 21H2 or, if you follow the previous practice, Windows 10.1. Microsoft has arbitrarily increased the number, with a considerably lower justification than other name changes (except for the various moves from X to X-dot-1).
The next to receive Windows 11 will be the used devices that Microsoft models predict will be most likely to successfully upgrade. The developer in Redmond, Washington, has been releasing updates and enhancements for several years using the same or a similar system that broadly prefers newer devices than older devices with newer, rather than older, components such as CPUs. And the graphics processor.
The fact that the upgrade offer spans nine months suggests careful implementation, perhaps because of the much stricter system requirements that Microsoft has set, among other reasons, for current and future security needs.
Windows Update will notify users when their computer can be upgraded to Windows 11, if eligible. Alternatively, users can manually trigger an update query, which may or may not lead to downloading and installing Windows 11.
Managed devices, as standard for updates, will remain on their current operating system (Windows 10 for the vast majority) until IT administrators decide otherwise.
A September update to Endpoint Manager is scheduled to provide administrators with information about computers eligible for 11, Microsoft said in a separate post Tuesday. Next month, the Windows Endpoint Analysis section will show «availability of all managed devices to upgrade to Windows 11.»
Administrators are not required to upgrade their organization's computers to Windows 11, at least not yet. Windows 10, Microsoft previously said, and Woodman reiterated the point on Tuesday, will be supported until October 2025.
Woodman has dedicated a large part of his sales positions device to device, promoting new systems capable of running Windows 11. He has promoted his own Surface device from Microsoft, as well as cars from Lenovo, HP, Dell, Acer and Samsung . . If the proportionality of Woodman's post is an indication, Microsoft's main reason for Windows 11 is the sale of new hardware.
Microsoft has also promised to release a minor feature update for Windows 10 this fall, but has not set a date for that version. Woodman did not explain the timing of this Windows 10 21H2, nor did he explain whether Windows 10 will receive additional features and feature updates later this year.