Pantone color 2019 has been announced and is called Live coral. Following the trends of 2018, it causes a stir in the decoration and fashion industry. It is definitely an amazing accent for cool tones, so it will be easy to add to our existing palette. Coral combines the energy of orange with the softness of pink, but how to incorporate it into the decor? Here we tell you.
Quick ways to add the color of Pantone 2019 to your home
Living Coral can be perfectly combined in an environment full of cold or neutral colors.
Accessorize it and even give your front doors a makeover by painting it in coral.
If you don't want to work too hard, start small by placing a few Live coral pillows on the couch or on the bed.
To quickly update the living room, you just need to add a pillow or other art in the color Living Coral.
Pantone 2019 Living Coral is more versatile than you think and can replace a neutral color. It can also easily replace a pink or a red. So do not be afraid to be adventurous and use it on furniture, carpet or any textile. Combining it with white will make the space feel more spacious and brighter. Let's look at some ways to adds Living Coral to the decor!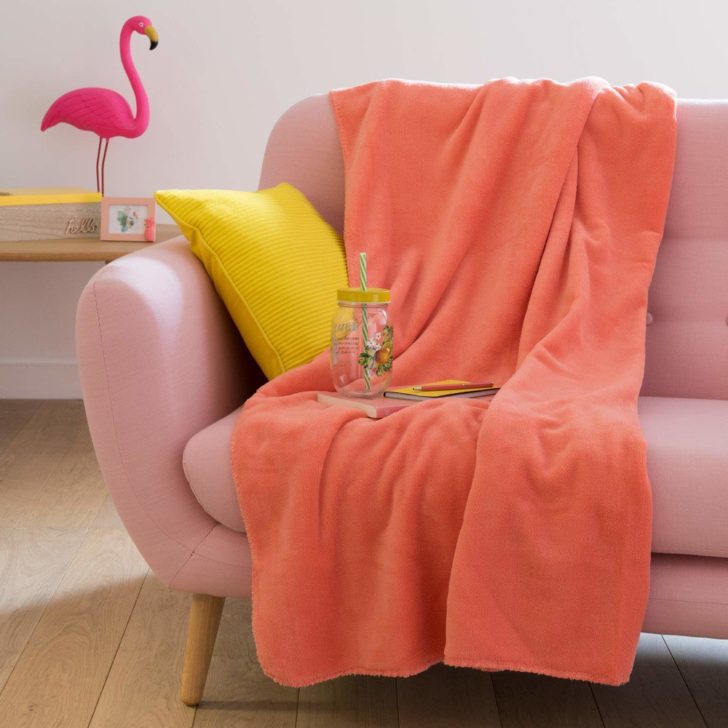 pantone coral 2019 it has been used throughout the room and works perfectly with gray. Bring corals to your living room with a fun piece of furniture, such as this sofa. But this shade can also work as an accent wall in a kitchen combined with white and gray.
See how good it is Pantone color 2019 both in a matrimonial room and in the children's room. The combination of blue-coral or gray-coral can make a room feel comfortable and pleasant.
If you are tired of the neutral tones in your bathroom, towels, curtains or coral rugs can be fun. If you want to bring freshness and joy to an environment, add pantone 2019 coral color. It can be combined with any material, be it wood, rattan or wicker.