It has happened to all of us to receive a call and not know who it is. In these cases, you've probably wondered if you can only track a person by knowing their phone number. Yes, it is possible and here we will tell you how to do it.
Today we will explain how to know the owner of a free mobile phone using very easy to use tools.
Methods of knowing the owner of a mobile phone
Before the advent of mobile phones and the Internet, to find a number, we had to go to the hard book of white pages. It was a long and boring process.
Nowadays, there are many digital options for tracking calls, which makes it easier to know who has the phone number that called you and where they contacted you.
Here are some of the methods:
Google
We often give up simple procedures because we think they won't work, however, a quick Google search can help you quickly locate a cell phone. Just perform these steps:
Enter the number you want to search for in the search box. Don't forget the area code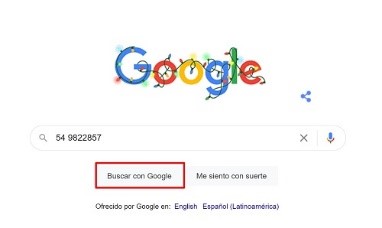 According to the records of the number of the person on the Internet, you will be able to obtain their information
Google Tips:
Google is the first thing to do if you need to know the name of the person who called you. The chances of discovering your identity are high if you check different portals, such as forums, social networks, registrations, etc.
Do not forget that not all information on the Internet is reliable and that a lot of data could be outdated
If the number corresponds to a company, almost always will appear in the first result of the search engine
If the number was published on a social network, you will find the result on the first search page
Try entering the number in different ways: with the numbers together and separately, with and without a prefix
Important: If you've been called from a business number to provide a misleading service, you've probably been reported on spam websites.
Facebook
Another option to find out who owns the number that called you is Facebook. You can implement two search methods on the popular social network. You can search for a landline number in advance to get more information and use it in the methods you will see below.
Search by number
This way you will know if the person has their number registered on the platform and if you have set the privacy of your account to the public. The publications that mentioned the phone number will also appear.
To search by number you must follow these steps:
Log in to Facebook and enter the number in the box on the top left. Press Enter
If you're lucky, you'll find it account associated with the number what you are looking for or a publication that mentions it
Search by name
If you've been successful with your Google search and found a name, you can type it into the Facebook search engine to get more information about the person who called you. In the same way, you can search in LinkedIn, Twitter and other social networks.
Enter the name of the person you want to search for. Press Enter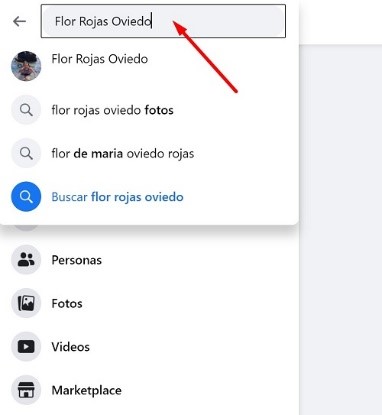 You'll find the person's basic Facebook data, and if you want more information, you should I'm sending you one friend request
WhatsApp
Did Google and Facebook not give reliable results? Then do a search on WhatsApp as follows:
Save the unknown number on your mobile phone as a contact so you can identify it «Suspicious number»
Later, open WhatsApp and click new chat iconup and to the right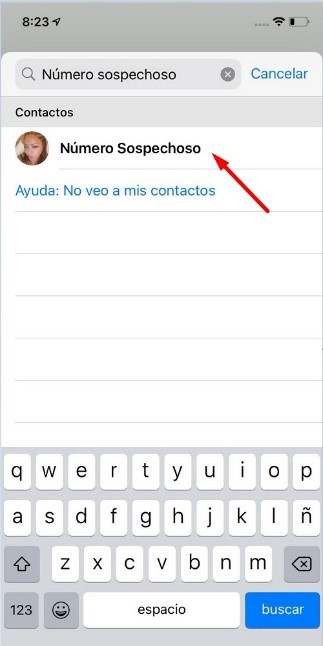 This way you will find information about this new contact. You might see her profile photo, status and time of last connection. With this information you will be able to know who he is
Reverse search
Reverse lookup is a very effective way to find out the identity of the person behind the line. There are several pages dedicated exclusively find out the name of the owner of the mobile phone just by typing the digits of the number.
By performing a reverse search, you will get the following information:
Full name
Social networks
Owner's address
E-mail
Data about family or persons related to the owner of the number
These are the most popular portals:
white pages

You can enter any phone number to find the owner's name and address. You can also search by name and address, if you only have that data. There are white pages in Spain, Argentina, Peru, Colombia other countries.
Intelius
This popular page works as follows: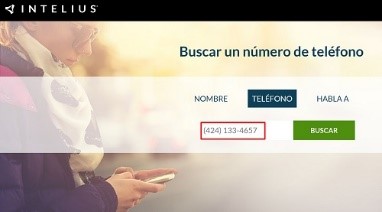 You must first enter the number into the search engine
Then press Enter or Search
Check a familiar name among the results
Celudaates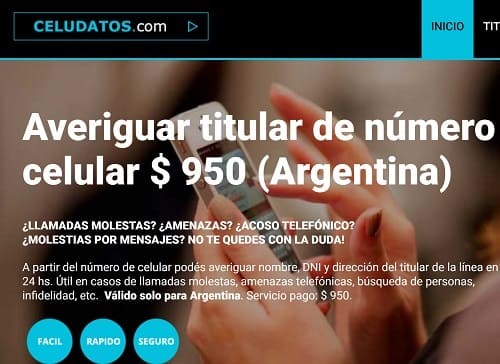 It is a widely used portal in Argentina to meet the owner of the phone number. You can find the person's first and last name, ID and address within 24 hours.
It is a very useful service to find out who is making annoying calls to you or simply if you want to check the data of an unknown number. By contracting this service, the updated report will reach your email address in a confidential and secure manner.
Pipl
It is a search engine that not only allows you to find out by phone number, but also by first and last name or e-mail address, and gives you information of interest. It is one of the most popular services to attract people to different countries.
Advertising sites
You can find the owner of a phone on the most popular advertising portals, because often people tend to register their numbers on sites such as Milanuncios when making a post. However, some of these websites hide user information to protect their identity.
Call protection list
There are portals where you can register your mobile phone to avoid receiving spam calls. For example, you can sign up customer protection list against telemarketing calls.
If you are listed on this list, companies will have difficulty contacting your line. In addition, they risk being penalized if they harass you with too many calls.
This method may not stop all insistent calls from companies, but registrants say they have noticed a significant reduction in these types of calls.
Applications to know who called you
There are many applications that allow you to know the name of the owner of a mobile phone and get rid of spam calls. Here are some of the most popular options:
Truecaller
This app identifies the incoming call on your mobile phone so you know who is calling you and also let you know about Spam SMS. They have a spam list that is constantly fueled by an active community of millions of users around the world.
It is an excellent tool to make your communications efficient and secure. It is available for Android and iOS.
CallApp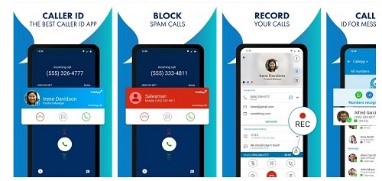 It lets you know who is calling you without their phone number being registered.
Other features of this tool are:
You can record incoming and outgoing calls
Block calls
Displays the identity of the line owner
Create a blacklist of unwanted contacts and spam calls
Manage your program
Customize the contact directory
CallApp is only available for Android devices.