3 simple formatting modes your Windows 10 computer, here we will tell you everything you need to know before and after installing this operating system.
Knowing how to format your computer is essential and very easy to do with this guide. If your PC is slow 80% of the time, it is corrected by reinstalling Windows, the other 20% may be a hardware (physical) cause.
How to format with Windows 10?
The easiest step to format your hard drive is in the Windows 10 settings (see step 1). The next option is with advanced options (see step 2) and finally is to format Windows 10 from a USB memory (see step 3).
---
1) Format Windows 10 in Settings
---
As I already said, this is the most practical way to format your computer, but to perform the following steps; you must have access to the Windows 10 desktop otherwise I suggest you go to the next step.
Formats Win 10 quickly and easily
For this we will use the Windows 10 configuration panel following the steps below …
If you have valuable information that you want to save, I recommend that you see how to copy the information before formatting.
Step 1. Write «Reset this computer«Bottom left (search) and press [Enter].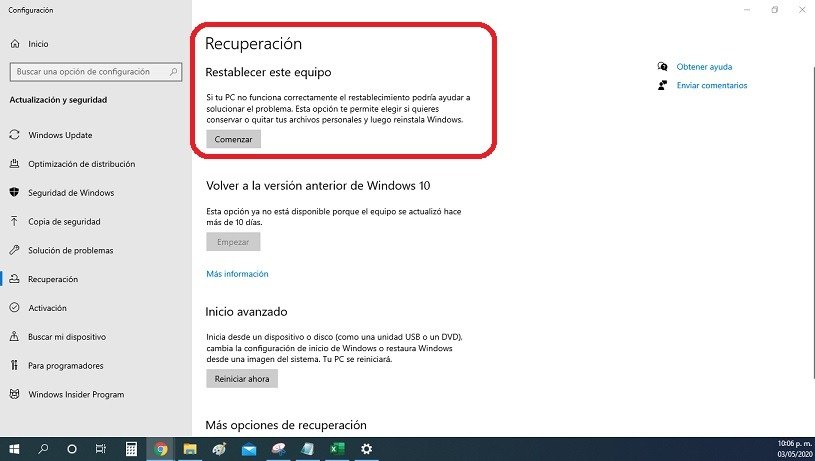 Step 2. Click the «button»you start«In the menu Recovery Reset this computer start.
Step 3. In this option I recommend you to choose «remove everything«For efficient formatting.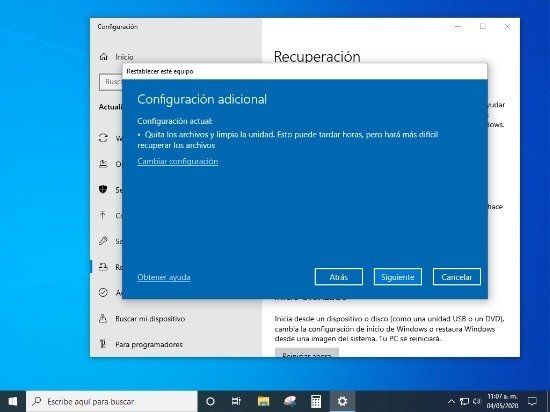 Step 4. To select «Delete the files and clean the unit.
Step 5. The process will start and you will see a screen with «Windows installation«.
Installing Windows 10
After completing the 5 steps above, it will show you the following screens to continue with Windows 10 installation. Follow the step-by-step instructions to complete the Win 10 formatting and installation.
---
First click on «Install now«Then select the desired language and region, in the next window if you do not have a Windows 10 key select»I don't have a passwordIf your system was already active with a license, this window will not show it to you.
In the following images, select the option «customIn the next screen, I suggest you delete all existing drives and create a new drive as shown in the following images.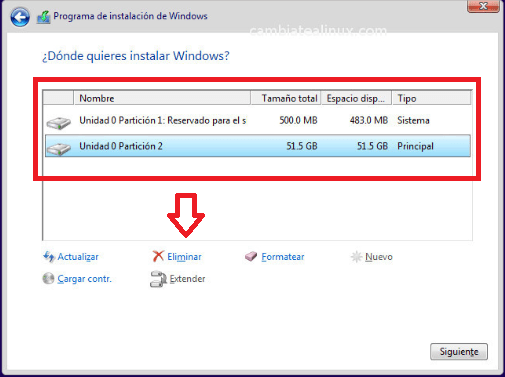 To get started with installing Windows 10 yes click next and wait for it to end. The time required is determined by the physical characteristics of your computer (RAM, hard disk, and processor).
---
2) Format Windows 10 without a password
---
The second option you can apply is formats Windows 10 without entering the desktop, for example, that you forgot your login password.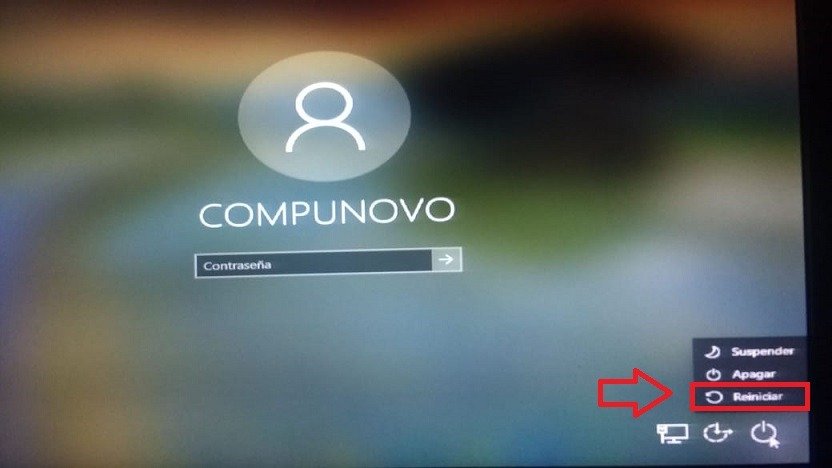 While on the user screen hold down [SHIFT] or [MAYUS] and click the stop button and select restart.
Click on «Solve problems«.
Click on «Reset this computer«And then repeat the previous steps I mentioned in the settings formatting.
---
3) How to format Windows 10 with USB memory
---
The procedure is the same as opposed to this you need to configure the boot from the computer to start reading the USB interface, the steps are …
Create a USB stick boot with Windows 10.
Configure the bios to boot from the USB device.
Start with formatting Windows 10 via USB stick.
Here is an image of the bios (boot) configuration you need to do so that your computer starts from bootable memory with Windows 10.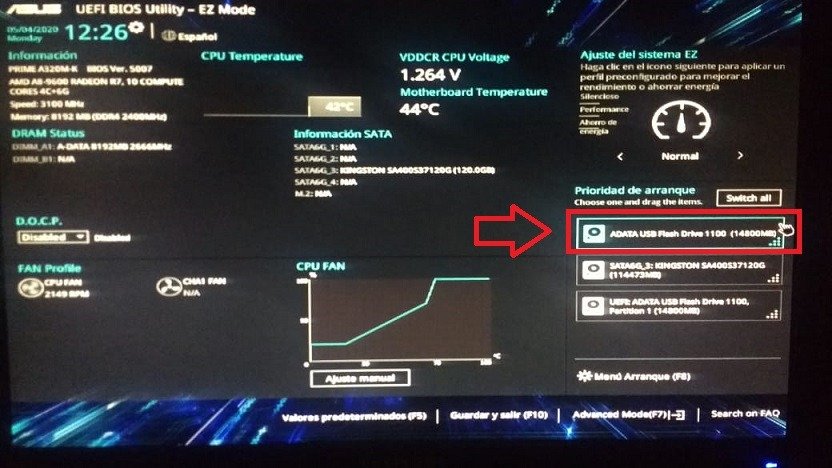 If you need more details about this installation, I invite you to see my Windows 10 installation tutorial on USB, there I explain step by step the creation, booting and installation of this operating system.