Many times the mobile phone's memory fills up sooner than expected with a large number of photos, videos, applications and files that we receive daily. We know how frustrating it can be when the message appears that your phone is about to run out of memory and that's why we want to help you.
Today we will explain some tools and tricks for easily expand your mobile memory.
Methods of expanding the internal memory of the mobile phone
If your mobile phone has an external microSD card slot, you can easily expand its memory. Otherwise, the easiest option increase your internal storage is to free up some of the space used.
However, we recommend that you delete unnecessary videos, photos, and files. We will now teach you some tricks and tools to increase the storage space of your device.
On Android 6 or later
Starting with this software version there is an option that allows convert the microSD card to internal memory.
To expand the memory of your Android 6 device (Meringue) or higher, must format the card following these steps:
Enter «Settings» for your device.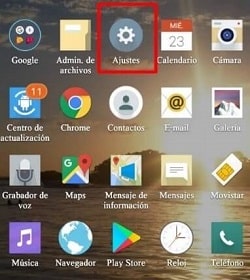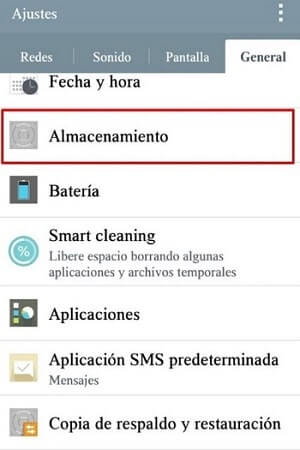 Press «SD card»
In the menu button at the top right, press the «Settings» option
Now select the format as internal storage
Finally, press «Format Micro SD»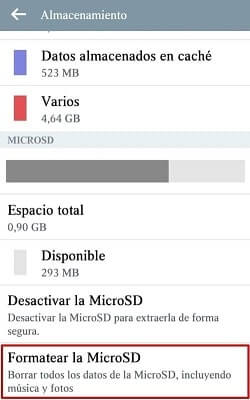 Important: All information saved on the card will be permanently deleted. If you think it's necessary, back up your files in advance. Also, check if your mobile device is affected if you notice that resources are constantly running low
Delete files
To have more internal memory on your device, one of the best solutions is remove videos, photos, music, apps, and files which you do not use, these elements are generally the ones that take up the most space.
If you don't want to delete them because they are important, then you can use another method, such as moving them to the micro SD card, to the computer, to an external memory, or to the cloud.
Install an external memory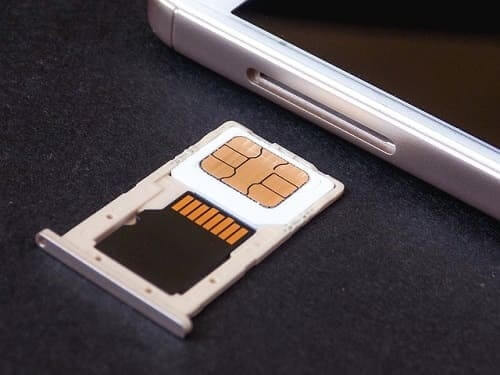 If your smartphone has a microSD slot, you can buy one with a larger capacity to have more internal memory. If your device is iPhone, there is external adapters for SD cards.
We recommend that you check the specifications of your mobile phone to see what type of microSD it supports and get one that suits your needs. Most low-cost mobile phones only accept cards with a smaller capacity, while more sophisticated models supports with a memory of up to 128 GB.
Important: Be sure to buy the microSD from a reputable store, as selling fake accessories is a practice that has become popular in recent years.
Move files to microSD
Then you need to move the largest files to the card. This way, you will realize that your equipment is performing better and running at a higher speed.
We explain step by step how to do it:
First, go to the «File Manager» of your device
Select «Internal storage»
Select the files you want to move to the card
Once you've marked the content you want to move, tap the icon on the top right or «Menu.»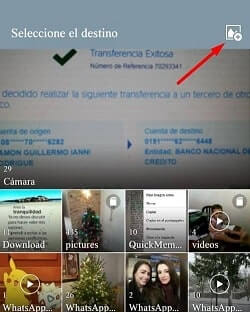 Finally, select the destination option «MicroSD» and press «Save»
How to configure the microSD card
If you have a device Android 6.0 or later and you want to use the microSD card as internal storage so that photos, videos, and apps are automatically saved there, you need to follow these steps:
Insert the card into the device slot
A notification will appear on the screen indicating that the mobile phone has detected a USB drive. It will also show you a configuration option
Choose «Use as internal memory»
Now you need to select the «Format» option
Choose «Export» for the files that will be sent to the card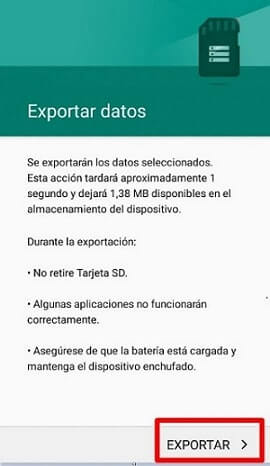 Finally, you will be notified that your microSD card has been set up. Click «Done» and now all your files will be saved directly to the card
Clear the application cache
Make sure you frequently clean the internal memory of your mobile device to optimize it. Uninstall applications that you do not use and do not download too heavy software. It accumulates temporary application files so that you can delete them to gain storage space.
There are several methods and applications that help you clean up the chance of applications. Here's how to do it:
Android:
If you have a mobile phone Android 4.2 or later, you need to follow these steps to clear your device of system settings:
Enter «Settings» on your mobile phone
Select «Storage»
Go to Cache Data
To finish, click «Delete data»
This procedure will not affect the operation of the applications, you just need to delete the temporary files.
iOS:

Apple's computer operating system prevents the cache from being cleared from Mobile Settings. In this case, to save space on your mobile phone, you can completely delete the application and install it again.
This will delete the unwanted files. Another option is to install applications such as Phone cleaner to clean the equipment quickly and safely.
USB OTG and wireless memory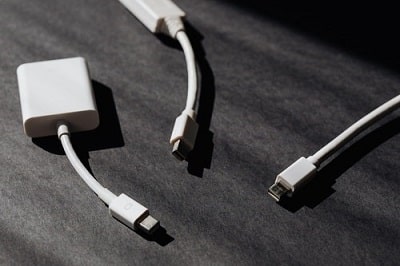 OTGs are extensions that facilitate the connection between different devices and our smartphone through a USB port. By integrating this accessory and a portable memory, you can free up the phone's memory.
However, not all computers support this plug-in. To check if it works on your mobile phone, you can download the application UG OTG Checker on Google Play.
Another option is to use a wireless memory. It's similar to a laptop with the difference that it connects to your device via WiFi, you can get the Wi-Fi key on your mobile phone in several steps.
Cloud storage
The cloud is a great tool for having a large storage space on the web. If you want to avoid excessive use of space on your device, get in the habit of saving everything on the network.
There are many free applications that archive automatically photos, videos, documents and more in the cloud.
The most popular and safest are:
Google Photos
Dropbox
Google Drive
MEGA
Apple iCloud
Microsoft OneDrive
Amazon Cloud Drive
Many of these programs offer a free version. If you want to access more features, you can choose a paid plan.
Free up space with Ccleaner
To recover space and clean your device quickly, you can download Ccleaner, a device cleaning application that helps you remove these items:
Unwanted files
Files not working
Cache memory
Remains of uninstalled applications
This tool is only available for Android and is very useful for improve the performance of your smartphone
Programs for root memory expansion
Some smartphones do not have the option to move files to the microSD card without being a root user. To expand your device's storage in super user mode, these are the most popular programs:
MiniTool partition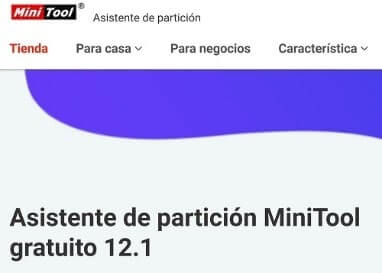 MiniTool is a completely free and easy-to-use tool that allows you to manage your hard drive and format your mobile devices. With this software you can expand the internal memory of your smartphone up to version 5.1.1 of Android Lollipop.
FolderMount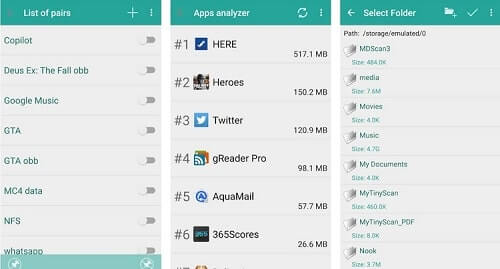 This application is available for Android on Google Play and is very useful to increase the storage capacity of your mobile phone.
To use this tool, you must perform the following steps:
Once you run the program, it will automatically direct you to your files.
Select the ones you want to send to the microSD card
Grant authorization to the application
Eventually, all files will be located in the card's memory
Important: We recommend that you save the heaviest apps, photos, and videos to your card so that your device's operating system works faster.
Before buying a smartphone, it is important to consider its memory capacity. Remember that over time you will collect files of all kinds, so a low storage capacity will cause headaches.